Hi folks and welcome to this years Frog Blog.
For any newcomers I'm a Londoner that runs a guest house in France for the summer, I also try to grow some decent weed whilst I'm here.
I mostly grow outdoors but I have a purpose built groom in an outhouse to start them off and sometimes use it to finish the plants if the weather gets shitty.
My groom is called the Orgasmatron, here's an explanation.
The Sleeper is a great film, a little dated (early 70's) but well worth a watch.
Anyway I digress, I'm over here in Normandy, just about opposite Jersey (you can see it on the UK weather forecasts), slightly warmer winters but rarely as hot as London in the summer, not the ideal climate for growing outdoor weed but I usually manage to pull something.
My main problems this year will be, as follows:
My back is fucked, just visited a French Osteopath and he said "vous est fucked", he took one look at the MRI scan I'd bought with me from the UK, then declined to manipulate anything in case he made it worse, only solution is gentle exercise, muscle relaxing and pain killing drugs.
Which fortuitously suits my lifestyle exactly, work takes twice as long but I've usually got time on my hands, weed is good for the muscle relaxing and the copious amounts of vin rouge that I drink is a pretty good painkiller, not mention the Ricard (Pastis).
I've got literally hundreds of seeds over here but everything I have tried to germinate has failed (drop in a glass of water and when sinks pop it in a wet paper towel in Tupperware tub on the digi box and Bob's your uncle), about 5 different strains so far, finally one poked her(?) root out, a Dinafem OG Kush fem, she's sunning herself under a 125w CFL in the Orgasmatron as we speak, times are 24/0 cos I can't be bothered to set the timer.
Here's some pics.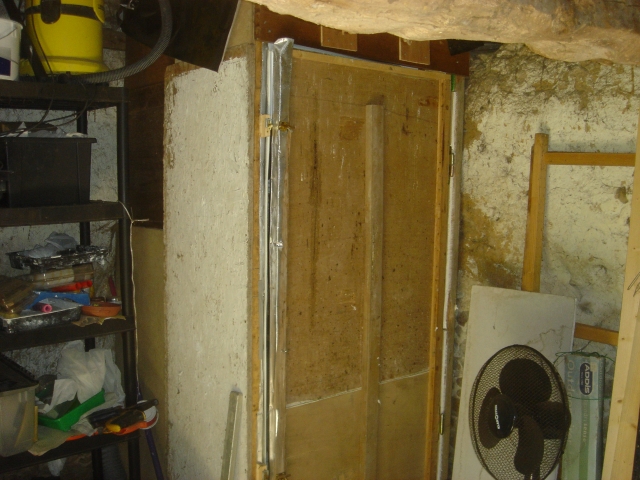 The Orgasmatron in all it's glory, cobbled together from bits hanging around, Mylar inside, 2 fans, 5in bathroom fan extract, passive intake, 1.1 x 0.9 x 2.5, so a square metre with plenty of height basically.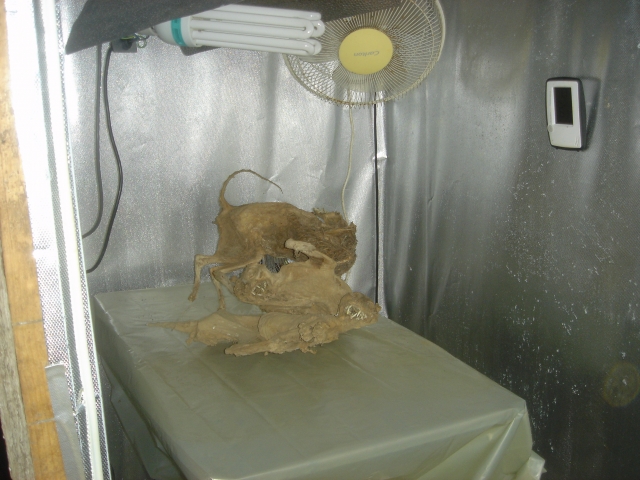 The cats were over wintering in the Orgasmatron , always laughing these three.
So I evicted them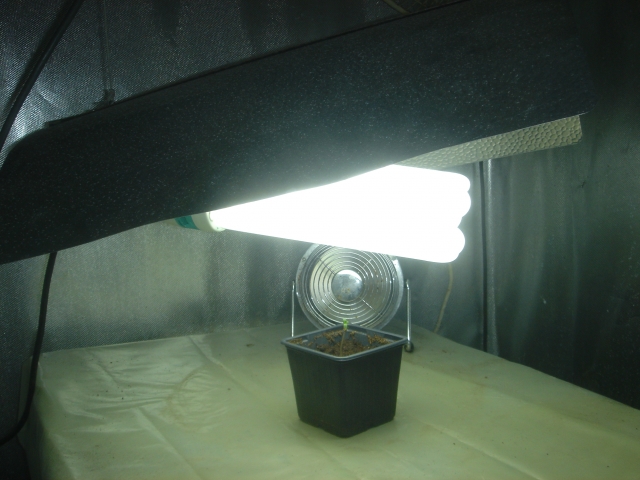 Here's my beauty, wobbling around nicely under the CFL and a small fan caressing her.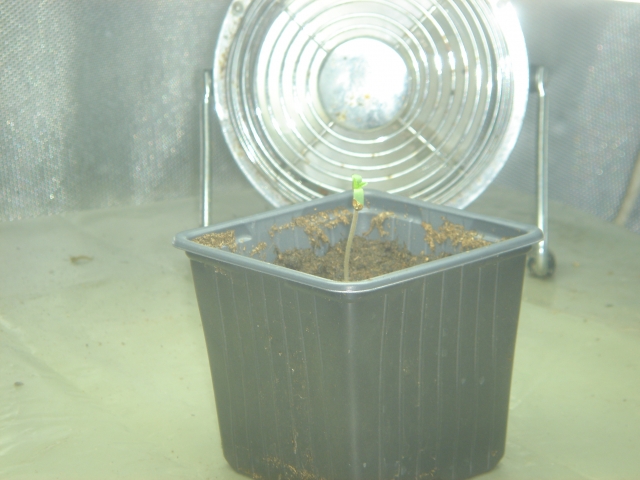 See what I mean?
Oh yeah.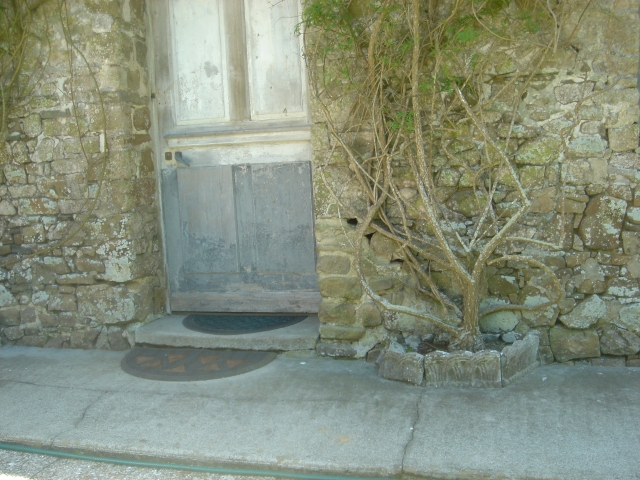 This my front door, not been painted since 1952 according to the neighbour, I'm a painter and decorator so should get it sorted in the next 20 yrs or so.
The triangular hole in the wall to the right of the door contains a nest of Blue tits, one baby fell out so I put it back and put a tea towel on the floor below to protect it if it fell again.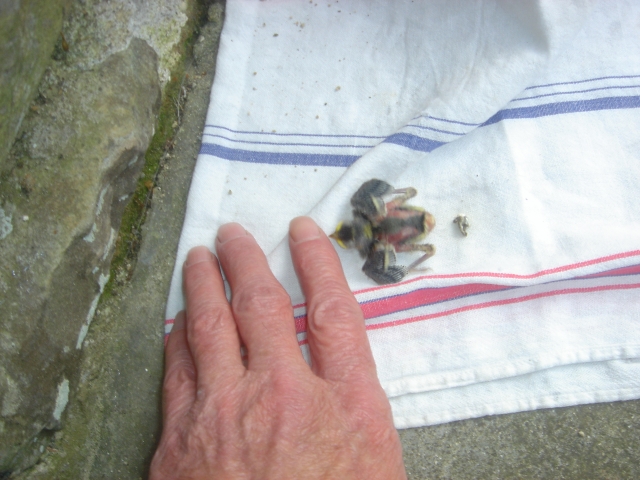 It did fall out again so I put it back in, maybe it's parents or siblings don't like it? Looks OK to me. Done a shit on my tea towel though.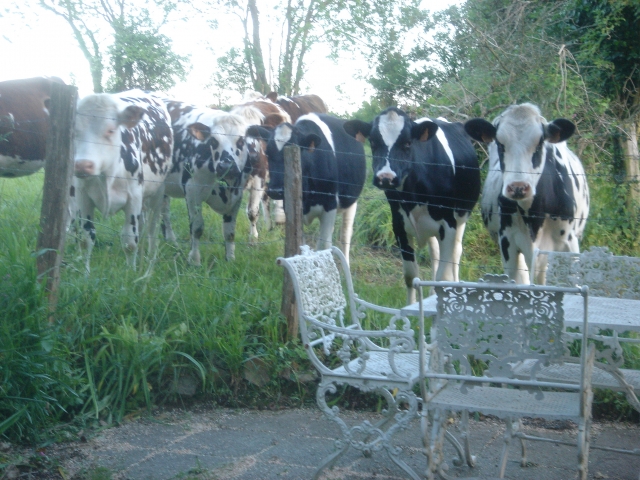 The neighbours popped over for an aperitif, I stroll onto the patio with my vape and they come running, they've also eaten about 50% of my hemerocalis (day lilies), they get bored munching grass and always come to greet me if I talk sexy to them.
Just as well they don't drink pastis or calvados, my bullfighting skills are not what they were.
Duke is sending me some more beans so hopefully this won't be a one horse race.
Thanks for looking in, as you know I reply to every comment and look forward to your comments, criticisms, constructive commentary and farty stuff.
All good things
TDA