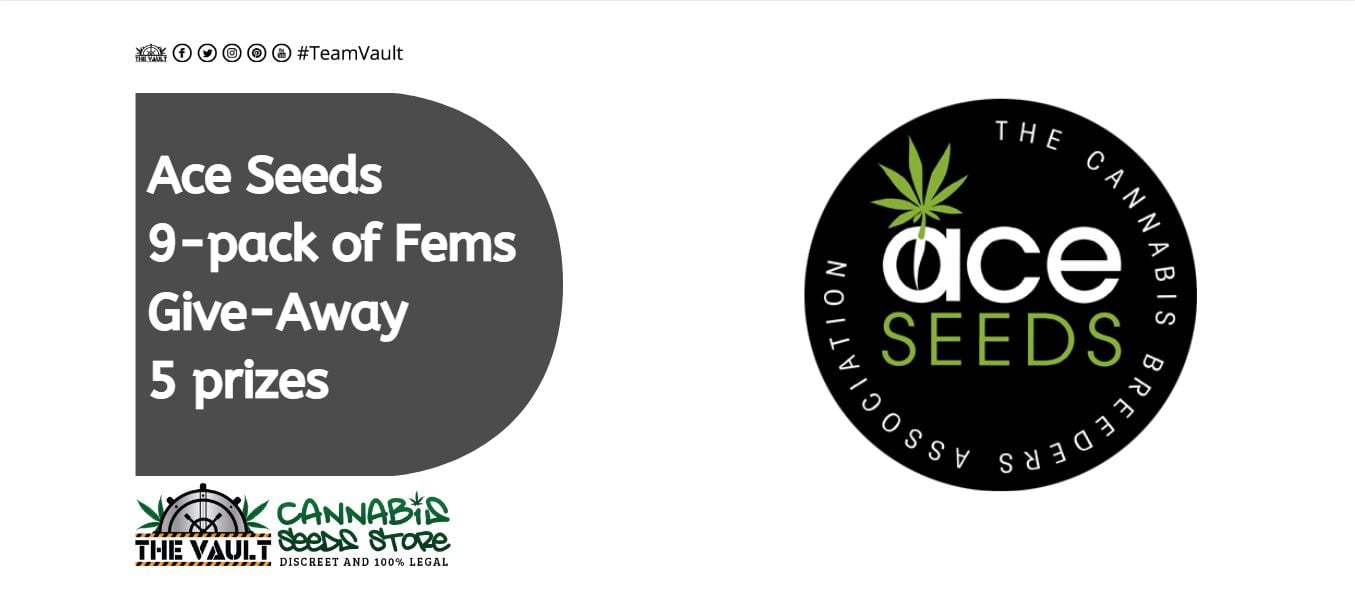 Hi folks,
You already know us: promo here, promo there...
We're coming back this time with our friends of Ace Seeds.
Let's get this straight: Another great giveaway and a really cool discount code.
Let me explain the giveaway better: we are raffling 9-packs of Bangi Haze Fems by Ace Seeds (5 prizes in total). To qualify, enter the blog post and leave a comment in the comments section telling us about your experience with Ace Seeds and/or what would you do with these beauties!
Now, the discount code: in the link above you'll find a specific code for this promo. If you purchase any Ace Seeds product and you use the code, you will get a 10% off the cart. Yup, that's right, not only that Ace Seeds pack but also any other purchases you're doing with us. Isn't it cool enough?
There will be a total of 5 winners and the promo will last until 24th June 2021.
Good luck,
#TeamVault