Barneys Farm and The Green Circle
Bud of the month September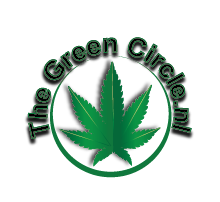 Rules
You must be a member with a current diary or current grow show and 50 posts
The bud must be entered from a current or recent grow on the Green circle and a link provided
Fail to do this and you wont be entered.
You cannot enter a bud that has won before into a future competition
Prizes
Donated by Barneys Farm
We'll be having prizes for 1st place only
If we have more than one winner then a short vote off will be held to decide the overall winners.
If there is still a deadlock after this vote off, then the mods will make an executive decision and select who is 1st/2nd.
Picture will be entered into BOTM winners thread
A BOTM trophy
Front page picture

Details
Pictures of buds not plants whole plants will be cropped
Pictures of 1024 * 1024 or less
only 1 pic allowed
can include macros shots
can be humorous (bud in a slipper)
Does not have to be attached to plant, get arty
starts now till 30 th
Poll will be set up for one week
multiple winners will be entered into a draw for seeds
If in doubt, get a bud out

Good luck all .