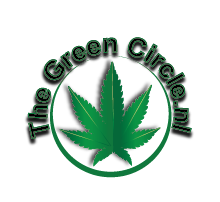 It's time for your lovely entries for
The November Plant of the Month Contest
We want the plant, the whole plant, and nothing but the plant.
Any phase, any shape, any strain, any grow method.
If you can't move, or separate your plant, like in a scrog, netting, or prison cell, try to crop the pic so only your best beauty shows.
If possible, the mug shots could include head-on, profile, and top view.
They can be gussied up, or au natural.
We'll take them outdoors, indoors, or in between.
No close ups of nugs, that's for the BOTM.
The Rules
Plant must have been alive during the month it's entered.

Entrants must have at least 20 posts or have a completed or active diary/grow-show to take part.

Members can enter as many different plants as they like during each monthly comp.

Pics/Entries MUST have a TGC logo/sign or t-g-c diary/grow-show link.

Pics MUST be under 2mb in size and ideally no larger than 1200x1024.

Only Full Plant Pics Allowed.

A maximum of three pics can be entered per plant but make it clear which one is to be voted on.
Entries start now, and run till the end of the month.
Voting starts the 1st of each month, and runs til the 8th.
The Prizes
The winner will receive both some nice seeds and flashy POTM award.
Zamnesia has graciously agreed to sponsor this, and has donated a plethora of fems, autos, and medicinal seeds for the winner .
So start eying up your girlies to see if any are worthy of being entered in the November competition.
Start dropping your entries in here now, and we'll sort out the fiddly bits later.